OK everyone! Time for some deep breaths! Looks like we all made it through Christmas so now its time to sit back, relax and take some "me" time to catch up on Scrapping with the stars!
We have revelealed our newest star-
Zina Wright
! You can read all about Zina and the challenge she has set for us in the forum.
Look at this amazing Lay out Zina has created.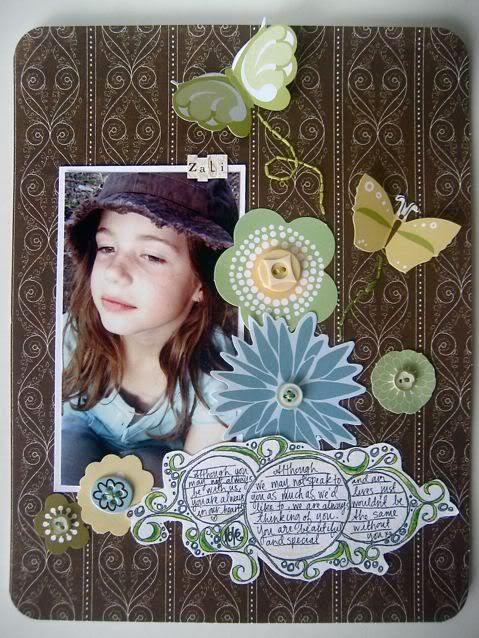 You have until December 31st to upload your entry for
Ngaire's challenge.
Voting is now open for
Shirley's challenge
and we would love your input to help us pick the winner of the $25.00 Gift Voucher.
I know some of us got a bit caught up in all the Christmas crazines and maybe missed getting one of the challenges done, but please dont give up! The final winner will be "crowned" from the total votes across the entire competition, so missing one challenge will not rule you out!