It is the first Friday of the month and time for the big reveal of this months Sketch Challenge.
The very talented Mandy Dodd has whipped up another great sketch design
And our DT girls have put together some terrific examples for you all........here goes.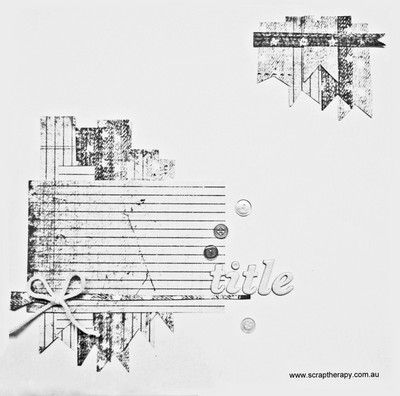 The Design Team Interpretations:
Mandy Dodd
Mandy has flipped it on its side, but kept some little banners there
Tiff Firth


Debbie Kupfer
Julie Dudley
has flipped the sketch too
Karen Knight
Thanks girls, they all look fantastic.
Dont forget to either upload your LO either in Scrap Therapy's
Gallery
, OR on your blog leaving a link in in the comments section here :wink: (Dont forget to link us too!)
Remember to create a LO just for Scrap THerapy - no multi-listing for any other purpose.
Due midnight 31st August
Can't wait to see all the creations entered for this month!