Weeell, thats what they look like
- Pie Graphs!
(Please excuse the poor lighting in the photographs. I've tried my best with the woeful weather and darkness we have lately and today I just plain ran out of light!)
Anyway... here's the LO:
Love the background paper
Prima Romance Novel Harlequin
which was sprayed with
Glimmermist Afraid of the Dark
then using a paintbrush - paint the mist splotches on the page out into a squarish shape and it diffuses the patterned paper a bit... not so busy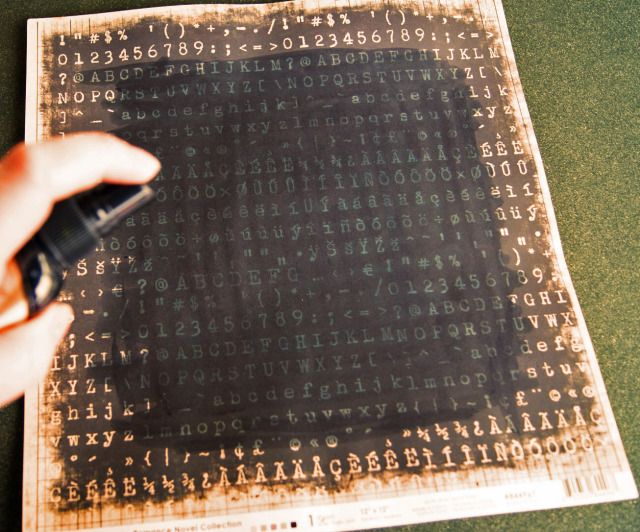 Using
Prima Craftman 'Gear Up' Paper
cut out some of the different sized circles...and then cut the circles into sections. (these will be your little pie-graphs
)
Then turn them over... and look!!! Dont the little pie-graphs look fabulous with the varigated colours!! That happened by accident! I was going to use the original side until I saw what they looked like by turning them over to stick down! Plans kinda changed after that (as they often do with me
)
Here's the whats left of the other side of the paper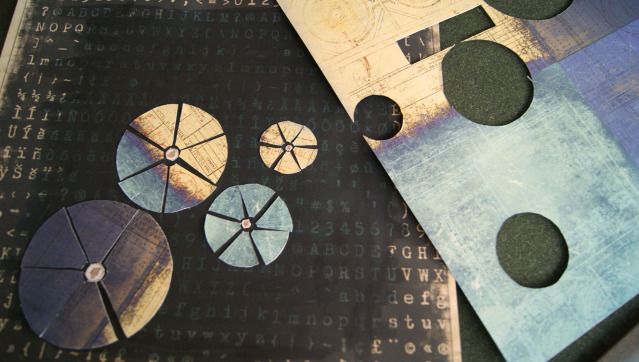 How spesh are these
Prima Press Holders
and
Alphabets
oh my goodness... LOVE LOVE LOVE... and I've used gold paint with mine
Easy peasy to use and LOVE how it really worked well with the background paper!
And the
DOORS
... oooh had to use them!! They are also backed with the pie-graph paper. I've also added some of Tim Holtz Tissue Tape (sold out) but if you type 'tape' in the search box on the right hand side when you are in the shop section...... you will see all the fabby washi tape etc that is in the shop!
Used some of Tim's
Lavish Trimmings
the little rosettes.. gorgeous and the pic in the shop does not do this justice! The red alpha is
Lillybeedesign
. This is one of my fave alphas because there are sooo many colours and letters on the one sheet! Ooh and back to the pie graphs... draw on the inside of each shape with black fine point texta - just to give them definition.. and you are all done.
----------------------------
Reminder!!
Have you taken part in our $50 shop voucher Sketch yet??
Here's the
LINK