I've created an ATC (artist trading card) = a 2 1/2" x 3 1/2" piece of creativity.
I've used some bits left over from this month's
sketch challenge
sample to show you how I created the simple border around my page like the one pictured in my Sketch LO below


ATC June Sketch Sample

I've used a 2 1/2" x 3 1/2" piece of
Prima Lyric collection
(prelude) for my base, rubbed over some
Distress paint (frayed burlap)
then added a cut out from the reverse side of the (prelude) paper and a sticker from the
Prima Lyric collection
journaling spot stickers.
Using a craft knife I've cut out a border (you can use a ruler and make it straight but I prefer to go a bit random) going between the elements I have stuck on the base paper.
Rough up the edges a bit if you like. I use the edge of tiny scissors on this because it's so small.
Then pop it onto a 2 1/2"x 3 1/2" piece of black cardstock.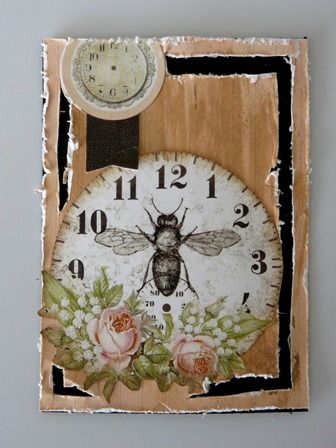 On my sketch challenge page I used
WRMK cardstock
which is very "scratchable" and simply scratched along it with some scissors but I decided to doodle some white dots on the black cardstock and finish off the card with a quote from Nathaniel Hawthorne using these
Prima alphas.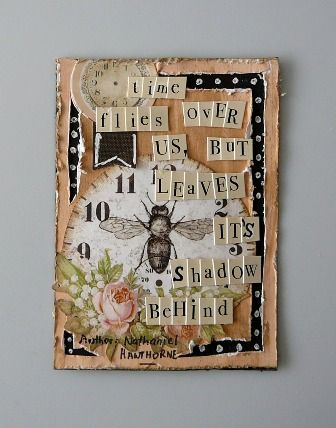 I usually just pop my name and date on the back of these little cards.