I received some WRMK Boardwalk papers to work with this month and they suited some fun beach photos of Asher taken on the Australia day long weekend.
I've enjoyed working on my layout so thought I'd challenge you......
I would like you to scrap a favourite Summer memory on a layout along with flowers, paint and lace.
Here is my page....'Best Beach Memories'
Products: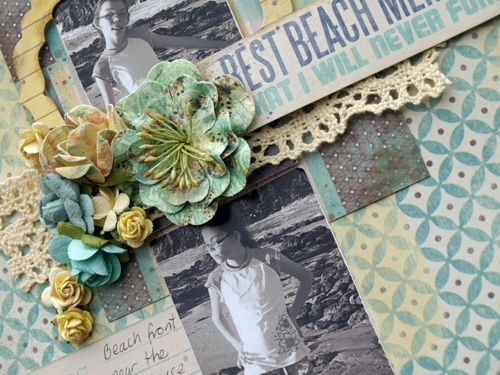 Upload your layout onto your blog or in the Scrap Therapy gallery and link it here by the end of the month to be in the running for a rak from me.