When creating cards, I use one piece of 12x12 cardstock to cut out three cards and usually try to make a set of them.
My first cut is at 3 1/2 inches and once folded in half this will form a narrow card.
My second is to cut the remaining in half at 4 1/4 inches.
Today I'm showing how I step-up each card starting with a basic card, then by adding extra elements to each card, ending with a more advanced third card.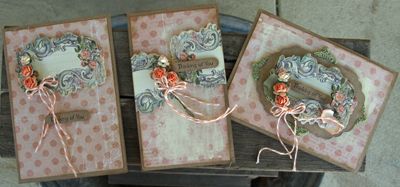 Once the card bases are scored and folded, cut three card fronts two at 5 3/4 x 4 inches and one at 3 1/4 x 5 3/4. Then next is to decide how to embellish the first card keeping in mind what is on the first would be used on the others in some way as well.
In stepping-up to the second and third cards I decided to swipe the background with paint and then do some random stamping around the edges before embellishing.
Along with stepping-up the background, I also cut the printed die cut into two on the second card before adding in the flower spray, twine and greeting.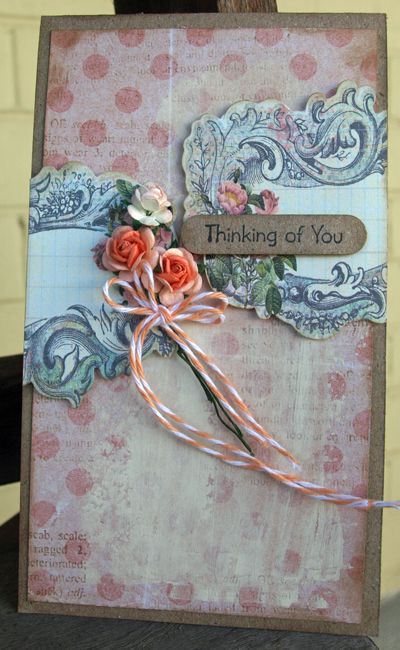 In stepping up the third card, I added in extra layers with a coordinating label die cut under the printed one and using two layered printed die cuts with the top one having the middle cut out then adding into the flower spray, a leaf, and a butterfly, along with cut up doily trim.
Using
Prima
Fairy Rhymes
Sweet Briar 12x12 paper
,
journaling cards
and
Love note collection flower and doily pack
Kraft cardstock
Twine
Similar in colour
Spellbinders
label die
Frayed burlap distress ink
Paint