After having a play with bits and pieces on my sketch layout this month, I decided I would make a little patchwork background for my ATC.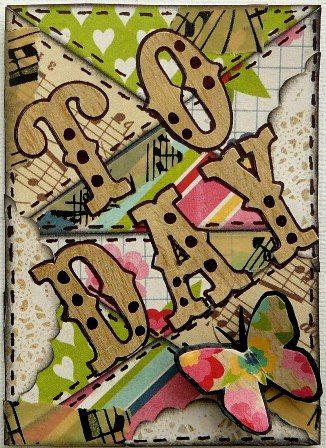 Using a 2 1/2" x 3 1/2" piece of paper I divided it into half and then went from corner to corner on each half to create a little patchwork pattern. I numbered the pieces.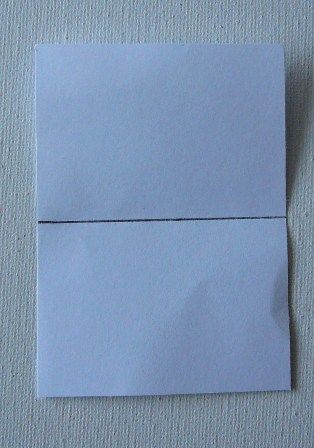 From there I cut out the paper pieces and then using 4 different patterns from the
Echo Park Beautiful Life borders paper
, I cut 2 pieces from each pattern - you could be careful and cut the same pieces to match the top and bottom halves but I just cut whatever and enjoyed the surprise at the end. Remember to mark your pieces on the back when you cut them out.
I inked the edges of each piece in black versa colour ink.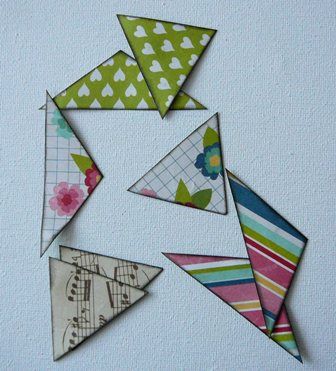 and started putting it all back together again onto a 2 1/2" x 3 1/2" piece of card.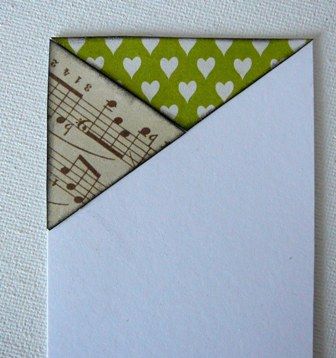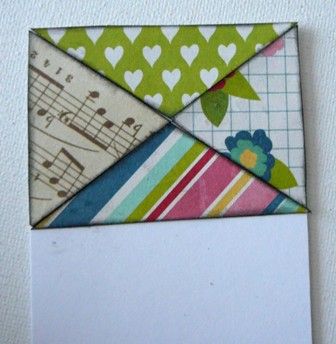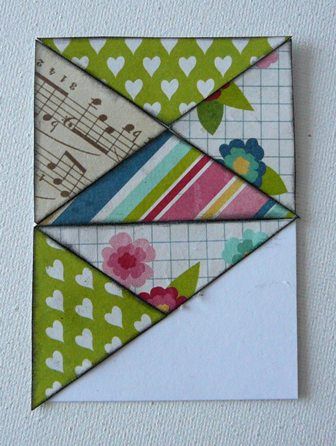 From the
Echo Park Beautiful Life borders paper
I cut out this little doily.
and then like this........inking the edges of the outside border and popping the little butterfly onto some black card.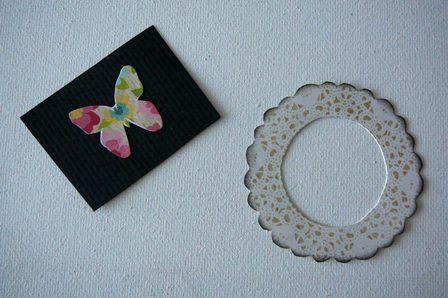 When I cut out the matt around the butterfly I included some feelers on my way around the butterfly.....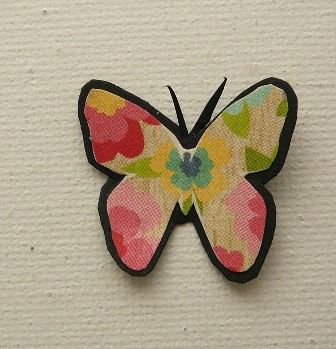 I divided up the outside border part and attached it to my ATC like this.......
and then trimmed it up .....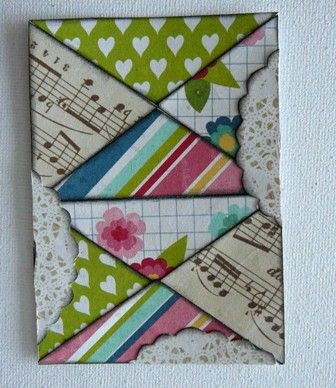 added some torn
Darice washi tape
pieces.....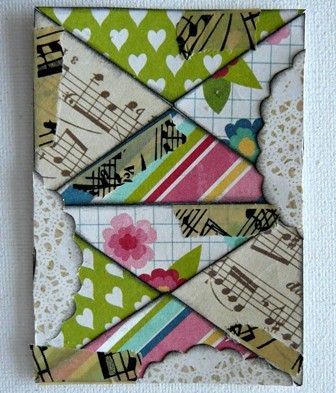 I then doodled on some "stitching" and re-inked the outside edge in black.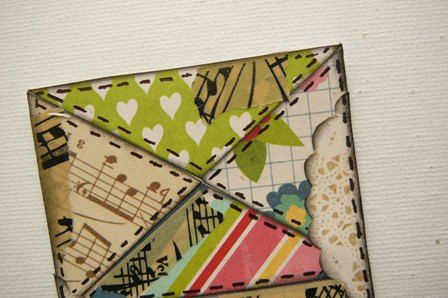 Added some
alphas
and outlined their edge to make them stand out.......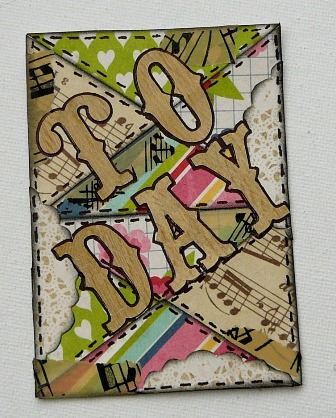 Gave them some dots and attached my little butterfly (I coated her in dimensional magic as well)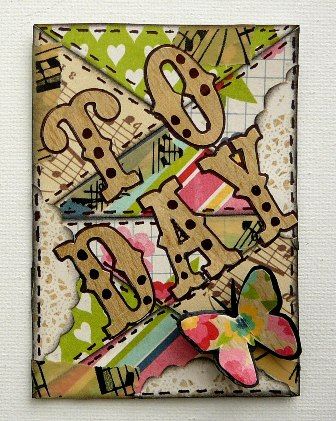 and there you have it. You don't need to be too concerned if all your little patches don't match up exactly because by the time you add all the little extras, they're barely noticeable.