Here are the Design Team with some great ideas...
Deb
I'm sure there will be some tree decorating happening over the weekend if it's not done already. Each year I buy my grand-daughters a little keepsake decoration. They love them and look forward to popping them on the tree.
This layout is of a little musical tweety bird...........cute huh!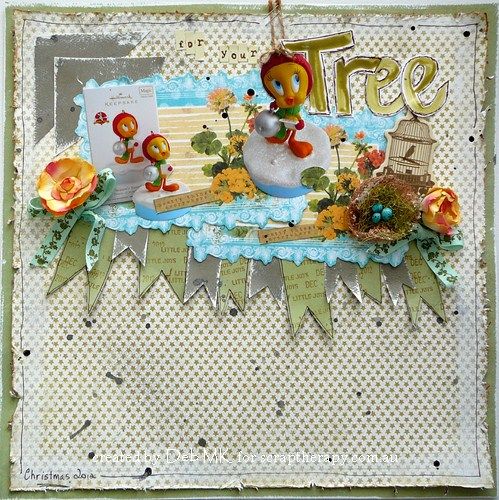 To make the banner I have randomly stamped "Little Joys Dec 2012" ,using this
Amy Tangarine Date Stamp,
over
Carta Bella Christmas Day Holly Green/Cocoa paper
and then roughly drawn some little flags. Cut these out and some more from the other side of the paper (which I have sanded) and created a little banner to fit under the photos.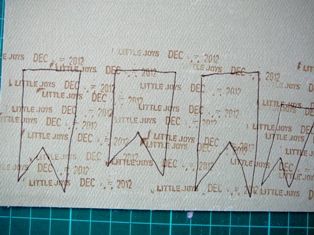 For the TREE word, I watered down some
Liquid Pearls (Advocado)
and painted the word (very roughly) then went around the letters with a scratchy outline.
Other Products used.....
Carta Bella Christmas Day Merry Christmas paper
Prima (Zephyr) Notecards
Prima Flowers
(SopranoA)
Prima Robins Nest
Prima Chipboard
Prima Alpha
Cosmo Cricket Ribbon (Fleuriste)
Ranger Dabber
(Snow Cap)
Tattered Angels Glimmermist
(Graphite)
-----------------------------------------------------
Lee-Anne
Easy 1,2,3 technique!
Buy some heshian, apply to a sheet of jackpaper and then cut the leaves out with the Tim Holtz Tattered Leaves Die
Get some
red
and
green
ink - Tim Holtz of course - add a few drops to a small amount of water and dip the leaves in - set aside to dry
When dry peel off the backing paper and apply
Easy as 1,2,3 and you have funky leaves
------------------------------------------------------------
Julie
Using
My minds eye
All is bright
Chevron paper
,
6x6 paper pad
,
Decorative buttons
,
Twine
and washi tape.
---------------------------------------------------
Have you ever looked at how fabulous this
Graphic 45 Christmas Emporium Happy Holidays
paper could be if it were turned into 4 sets of cards? Thats good budgeting
Just cut out each picture including the surrounding background...
And mount them on some folded pattern paper or cardstock.
I've added a little extra onto each card
On both the next two cards I've used as the card base -
Basic Grey Wassail 'Olive Branch
(Basic Grey background paper - no matter how old...its like that classic black dress!) Sentiments -
Teresa Collins Christmas Cottage Sticker Sheet
, String and Red ribbon
Teresa Collins Christmas Cottage Trim
. The Sparkle -
Teresa Collins Christmas Cottage Rhinestones
-see the red sparkly belt around Santa's middle?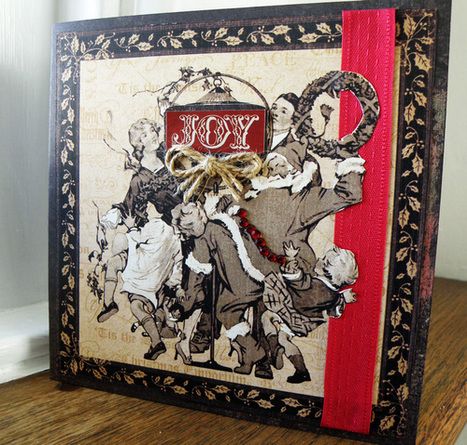 And can your see the rhinestones around the back part of the ladies collar and on the hung Christmas sign?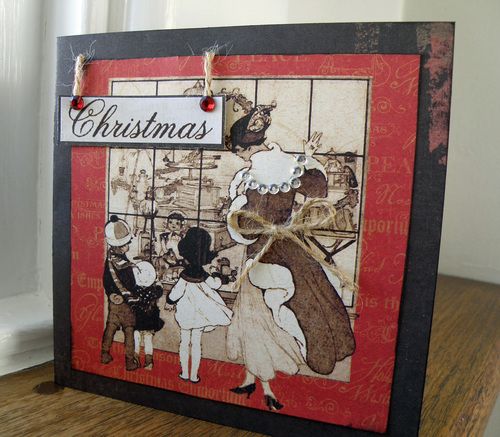 The last two photos have a
Graphic 45 Christmas Emporium Merry and Bright paper
as a base to the card. The sentiments are
Teresa Collins Christmas Cottage Chipboard Elements
and Sparkle -
Teresa Collins Christmas Cottage Rhinestones
See the little silver trims to two of the little boy's pj's and Santa has a rhinestone on his scarf as with the candle - to represent a 'flame'.
And the rhinestones are found on the Christmas tree
Loving that
Teresa Collins Christmas Cottage
collection too!

------------------------------------------
Karen
I have used the fantasic Tim Holtz
Pillow box
die.
The first thing I did was to die cut the piece using kraft cardstock.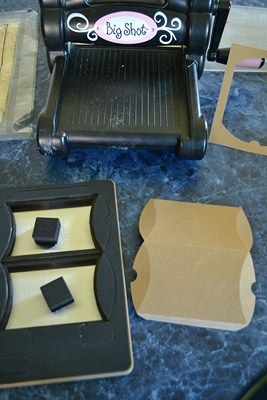 I then embossed it with a Flourish embossing folder.
Folded along the edges and scored lines, Inked the edges and front of the box, Then stuck it together. Be sure not to stick the side edges , only the top flap.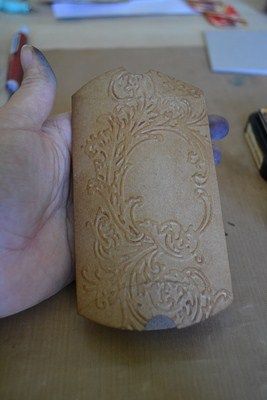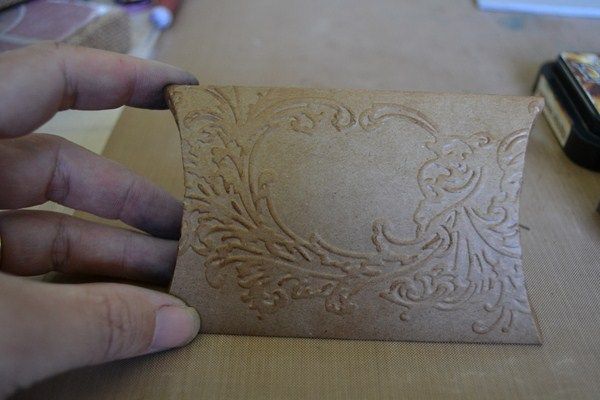 I then embelished the front using the mini snowflake, and Mini Cardinal Dies, along with a tag from the Pillowbox die set and a
Seasonal Chitchat
sticker.
It's perfect for a little gift to be popped inside.
Products Used:
Pillow box Die
Seasonal Chitchats
Mini Cardinal Die
Mini Snowflake Rosette
Kraft Card
My Minds Eye Twine
Vintage Photo Distress Ink
Note:
Often products used in these projects become very popular and can sell out, if this happens send Lee-Anne a message and if she can re-order the products in she will be happy to do so for you