A little something from Karen this week girls - no matter what paper craft you are into Karen shows us how to take one technique and find a use for it in many different applications
Fom Karen:
Happy Friday everyone! I have something a little different to show you this week..
Recently Lee-Anne and Danny sent me some of the
Delta Texture Magic
they now have in store to play with. I have to say that this may actually be the best texture paste I've played with so far. It comes in a tube so it's nice and easy to control how much you use. But the thing that I think is the best about this particular one - The fast drying time. With normal use of a thin layer this paste is actually dry by the time you've washed off your stencil and scrapper. For someone like me, this is fantastic. I hate having to wait while things dry..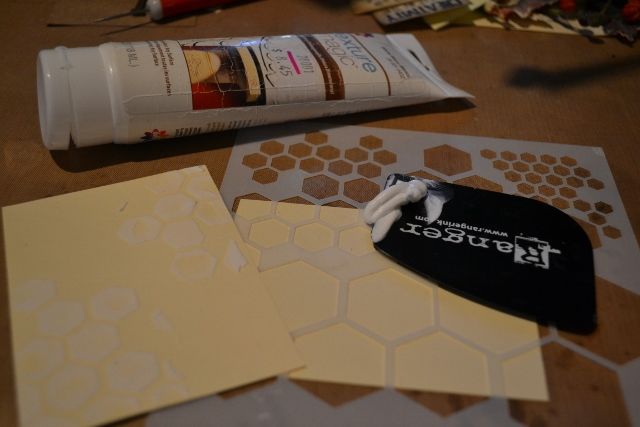 So I had a play.. and this is what the end result was.. I love the extra texture and dimension using the texture paste gives.
(lets just secretly say I was a little chuffed with myself.. I had managed to create using yellow - I normally don't do yellow)
The Original Tag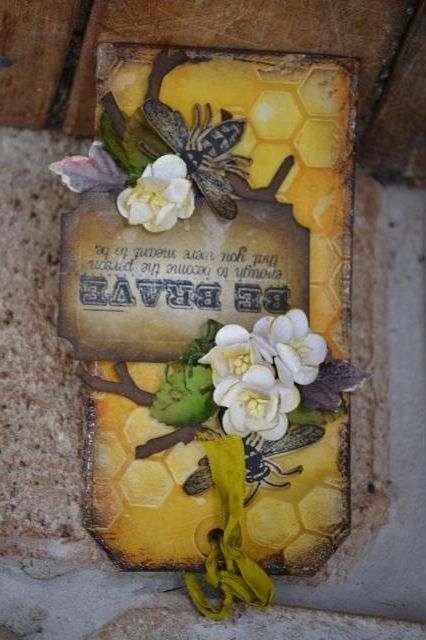 I sent the picture of the tag to Lee-Anne, who then said ok I've got a challenge for you, take that design concept and use it as well on a card and some inserts that could be used in a project life style album.. I said sure thing.. ( but I was actually thinking.. uhh ohh hmm can I do that much yellow??) But I gave it a go.. and I did it!!
The Project Life style inserts:
The Card:
The whole Collection: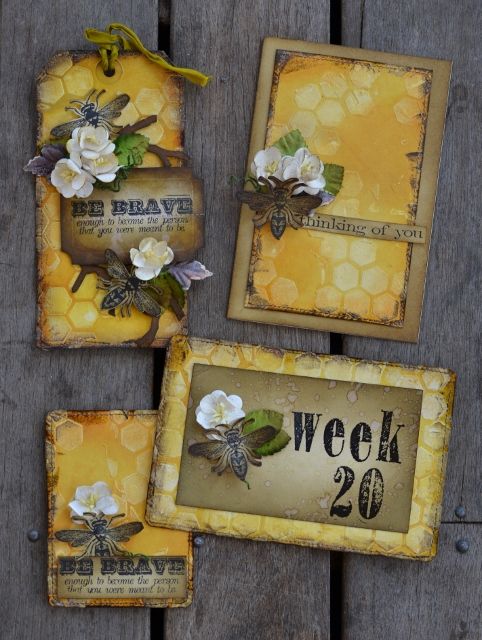 So there it is, it goes to show you, that one simple design concept can be used on any type of project!!

_________________
Karen xxx