Happy Birthday Card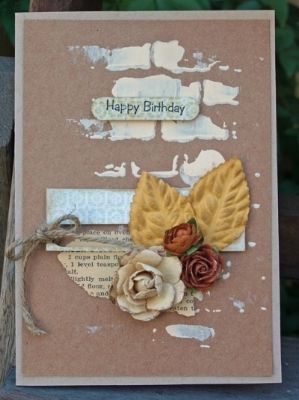 I loved how the painted brick effect turned out on my
Sketch LO
(below) for this month - (don't forget play along!) So I decided to create a card using the same materials.
Once I had cut my card front base I used some paint and my Prima brick mask to create my background. As I am one for forgetting to wash out brushes after use and they end up dry and crusty I will use a scrap of cardstock as a scrapper of sorts to apply my paint.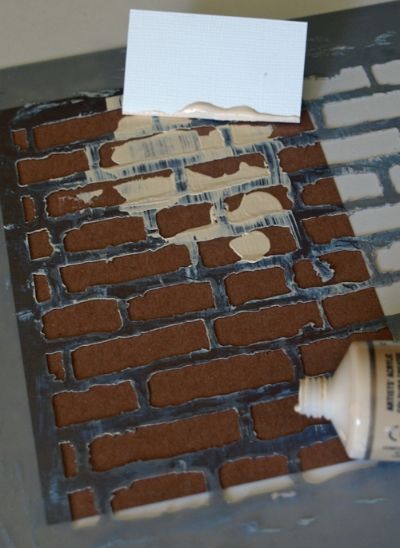 I wasn't able to use the exact flowers and leaves on my card as I didn't have any of them left So being resourceful the leaves were a tad too bright but with a bit of inking it toned them down.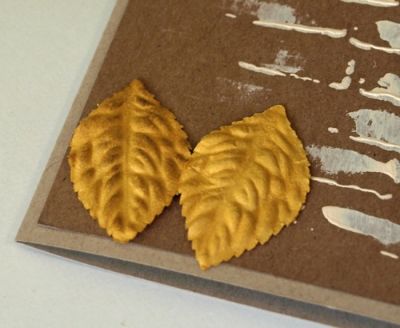 Then I had to decide just what other elements to use, and decided to go with the flower and leaf spray, old paper and the string tied through a punched out rectangle.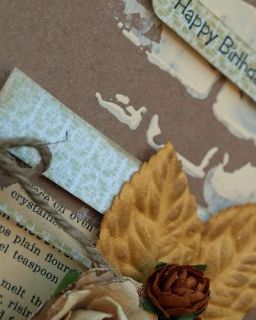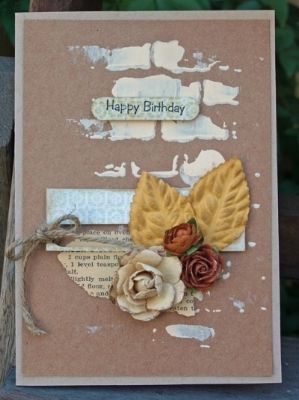 Maybe next time you have finished of a layout and instead of putting your scraps and leftovers aside, you could to create a card or two.